Thanks Sneha for nominating me! I really appreciate it a lot because I'm pretty much of a small blogger, so thanks a lot!
RULES
~ Mention the creators Tiction and Nehal.
~ Thank the person who tagged you and leave a link to their blog.
~ Use the tag #gif-y-love and choose a GIF you love for each of the provided prompts.
~ Tag at least 5 people
CURRENT MOOD ~
I'm bored ~
Sarcastic ~
Sponge Bob ~
Scared ~
Angry ~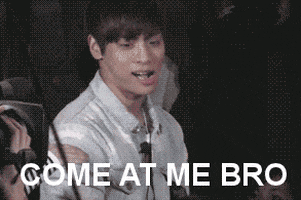 And that's pretty much it, this was sooo fun!
Here are my nominations: Sep, Aditi ,Betty , evening tea musings , Lili
And that's all for this blog, see ya'll later!